Quick and EASY Recipe for
Green Chile Chicken Enchilada Casserole
This is MY go to dinner, one of my and my fiance's favorites!!!
Sometimes I will mix everything up, stick the pan in the fridge the night before and pull it out when I get home to stick in the oven for a quick and painless dinner!!
Ingredients Needed:
fresh peeled and then diced green chiles

OR a can of diced green chile

2 cans of Cream of Chicken soup

Two cups of shredded chicken
or two cans of chicken breast

Pepper & garlic powder for seasoning

Enough vegetable or olive oil to coat the bottom of a frying pan

Small bag of grated cheese
Turn the fire on under your frying pan of oil, so that it can be heating.
Combine sour cream, soup, milk, chile and chicken in a bowl.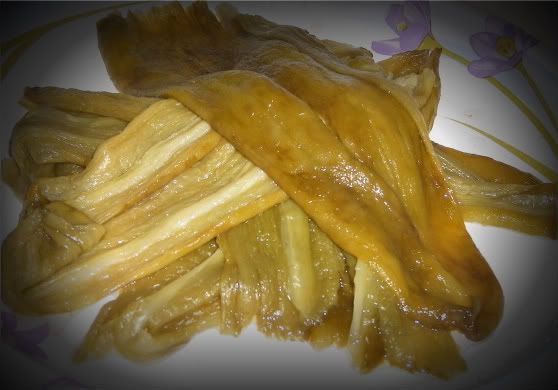 I used fresh green chiles that I peeled, then diced.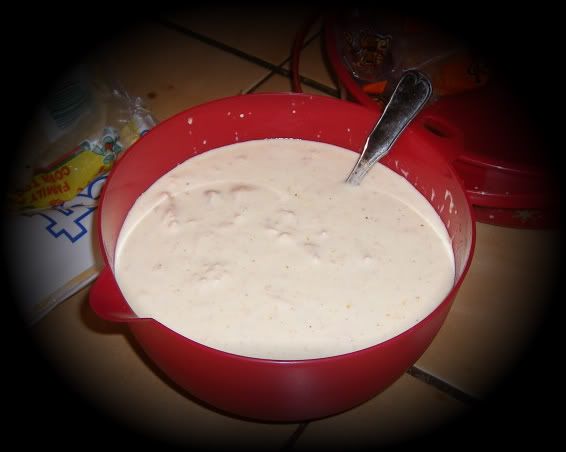 Dip each of the 12 tortillas in the hot oil one by one, turning so that both sides of the tortilla are cooked or softened by the hot oil.
Place the tortillas on a plate covered in paper towel.
The towel sops up the excess oil.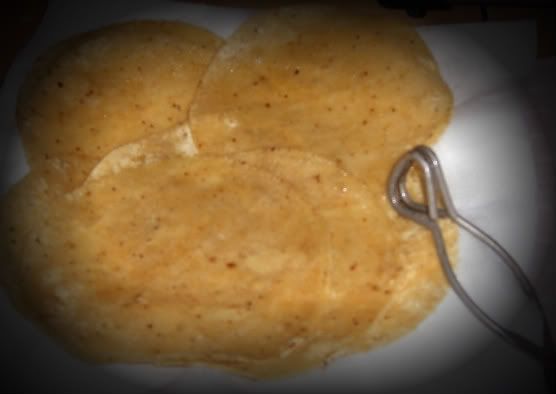 Once the oil is drained off, place a layer of tortillas in a casserole pan.
A layer is about six tortillas depending on your pan size.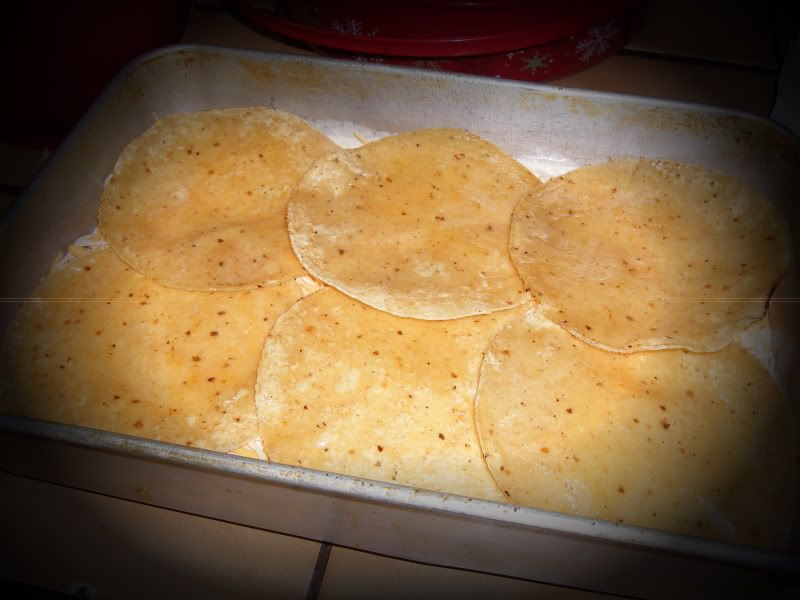 Grab your bowl and pour a layer of your mixture on top of the tortilla layer,
then top that layer with a layer of grated cheese.
Repeat with a second layer of tortillas, the remaining six.
A layer of your remaining mixture.
And a layer of grated cheese for the top.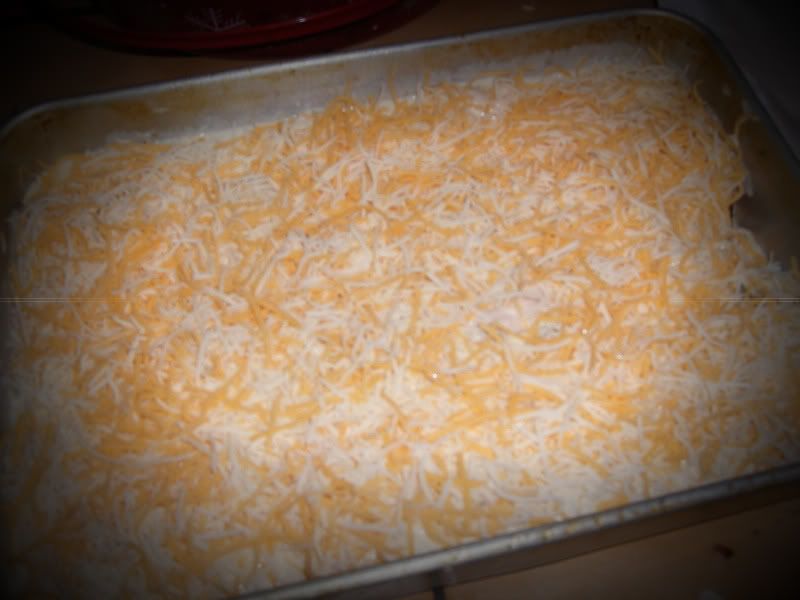 Cover your pan with foil and bake in the oven at 350 degrees for about 45 minutes, or until the top layer of cheese is completely melted.
Remove from the oven and serve!
I wouldn't exactly say this is a healthy dish… It's not. But it's SO yummy!
And easy to make! Hope you enjoy! Apologies for my muddled recipe directions…
And funky casserole pan… I used one at my father-in-law's house…
It was old. haha.
P.P.S Did you notice we're at 98 followers RIGHT NOW!!!
We're thinking of doing a giveaway at 100 followers!
To celebrate that LOVELY accomplishment and reward you for being a Truly Lovely follower!! So stay tuned! We're almost there!!