This weekend I stayed home for the first weekend in quite awhile and did some much needed house cleaning and organization!!
I don't think I've mentioned it yet… but the hubs to be and I are currently living with his dad in the house that he grew up in…
Long story short I got a job in a nearby town and it's the perfect solution for us until we can find a place of our own…
My soon to be father-in-law has given me free rein to move furniture, clean up, organize and otherwise do as I please with most of the rooms in the house… YAY!
SO this weekend's project was the catch all water heater closet tiny room. My crafting stuff and wedding stuff was pretty much starting to take over the bedroom closet and let's be honest… the floor…
So I decided to turn the catch all room into my Craft Cave! When you see how small it is, you'll understand the reason behind the term cave! 🙂
This stuff shown here in the hallway was all sitting right in the middle of the floor before I emptied some if it out so I could get in there!!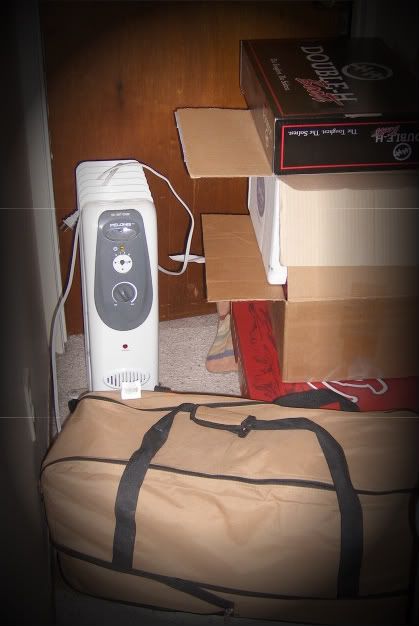 See what I mean by catch all!!!
That's a heater, air mattress, empty boot, hat and Scentsy boxes…
You get the idea…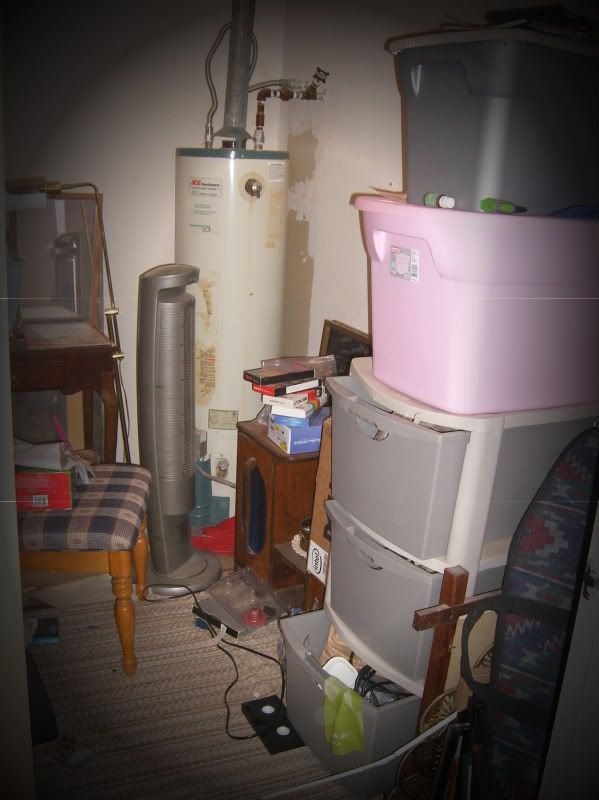 Here you see the pile of storage boxes… That lovely water heater… and a glimpse of a real treasure…
The antique blue glass cabinet my moms-in-law discovered at a yard sale!!
I threw out some trash, broken and unrepairable items, vacuumed, etc…
And now…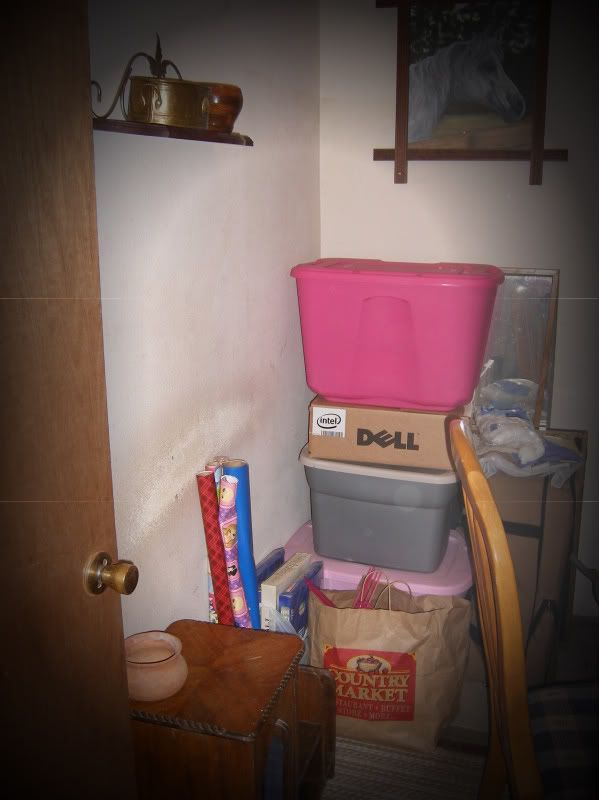 You can see I moved that little vanity desk that was in that corner, hung up a little shelf I found buried in there, that sweet horse painting :)… and stacked the storage bins in one area.
Here you can see the vanity desk and chair become my sewing desk space. That cute window mirror got hung up to add a little dimension!
It's got some real potential! I can't wait to make it over somehow…
So what do you think of my, at least cleaned up and organized Craft Cave??
I would like to spruce it up in the future, maybe with some paint and a new rug… but this will work for now.
And how cute is this little cabinet??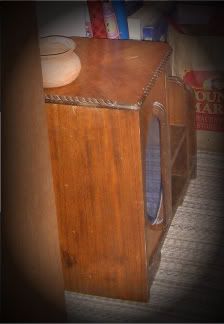 It's holding my sewing box, wrapping paper and a few books for the time being. Sorry I didn't get a better picture of it… Had to crop another one to get this one…
So let me know what you think?? Any decorating suggestions that I could do on practically NO budget?? 🙂
I'm linking up to Sassy Sites Operation Organization here.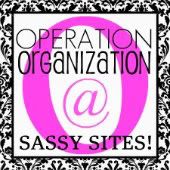 Check it out and link up your organization projects before the end of January.
I'm also linking to A Home Made by Kiki's Organization Post link up!
Check that out here.