I've been seeing lots of organization posts, parties, ideas, etc. all over the blog world since the start of the New Year.
It seems like everyone really breaks out their organization best at this time.
Which is perfect for me! Gives me lots of inspiration to get organized…
Since I spend 90% of my time at my office, I decided that would be the best place to start!
I'm a little embarrassed to show how bad it looked to begin with… but that's part of the process, right?! So here we go…
This is my "lovely" little corner. Notice the sarcasm when I say "lovely"…
My office really isn't lovely… But before I can really work on adding some lovely, it's gotta get cleaned up and organized!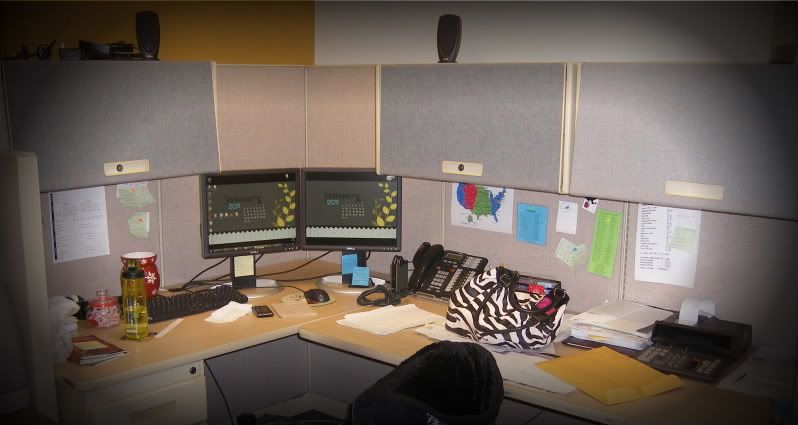 I have an office in the very back room of a building with several other uses… Luckily though, my little corner is far enough back that it stays pretty quiet.
Yep, that's my zebra purse sitting on my desk.
Yes, that's stacks and stacks of unorganized papers…
You get the point.
An up close view of some of my piles and yep, my purse. 🙂
Don't you love my HUGE dinosaur of a calculator there!
I inherited some beauties from the last owner of said corner…
Here's the left side of my desk. Home to my Scentsy (that's a start to some lovely!) and my ever present bottle of water!
(Half your body weight in ounces ladies! Everyday!)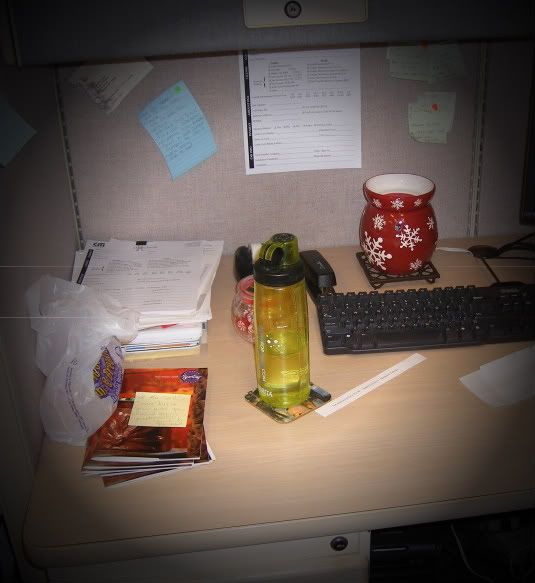 And yes, more piles. Oh… that IS a Taco Bell bag sitting there…
What??
I live 45 minutes from work, it's not like I can go home for lunch everyday…
The shelves above my desk… Some more inherited JUNK.
Seeing the "lovely" I was talking about earlier..? So that's it…
With a few strategic trash can donations, a little dusting, and some serious organization of the piles and piles of papers… THAT mess became…
A little bit nicer!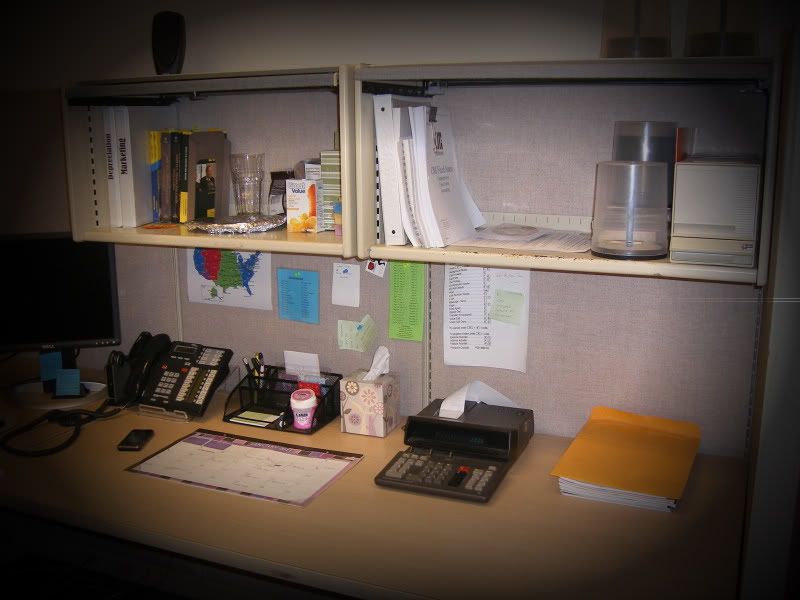 There WAS a desk under there! 🙂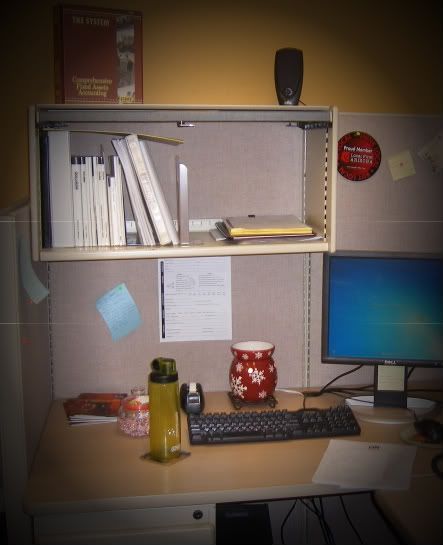 Still have my water bottle! Did you notice my lovely coaster?!
The benefit of those funky cubicle looking walls is that you CAN stick push pins in them! 🙂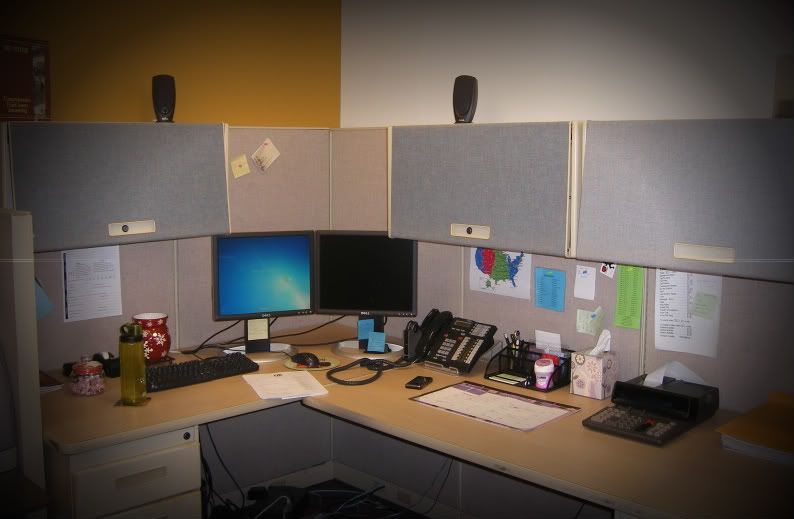 So what do think? An improvement??
Anyone have any ideas for adding some REAL loveliness to my space?
Things that are only semi-permanent please.

OH and did you notice my sweet desktop background for January?
You can download this as well as several other desktop selections for FREE from Leelou Blogs!
I'm linking up over at Sassy Sites' Operation Organization. You should too!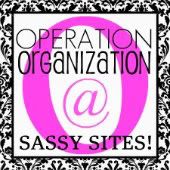 P.S. Don't forget to link up to Fancy This Fridays!!