It's January. Annual Organization Month… or something like that…
Mostly, I think everyone RESOLVES to be more organized and it usually only lasts through the month of January… haha!!
I'm still doing my part though! Even if only for a few weeks! 😉
This week I organized my duffel bag! I mean… my PURSE!
My mister gives me grief about hefting around a big bag… All I can say is who's wallet is usually in there..? Or how many times does he say, "Stick this in your purse"? Often times there's a rope glove or two floating around in there as well…
So take that mister! Without my BIG bag, you'd be hefting YOUR own stuff around. That's right!!
Besides, it's in my blood to carry a big purse. My Papa (grandpa) has always teased my mom about her big purses. He says she need a huge tarp to find anything in it… Meaning she has to dump the contents on the ground to dig through it to find anything. 🙂
So this is my purse of the moment!
And actually my "moment" means since LAST Christmas.
I am a pretty loyal purse user! I don't switch them out very often…
But can you blame me? I LOVE this purse!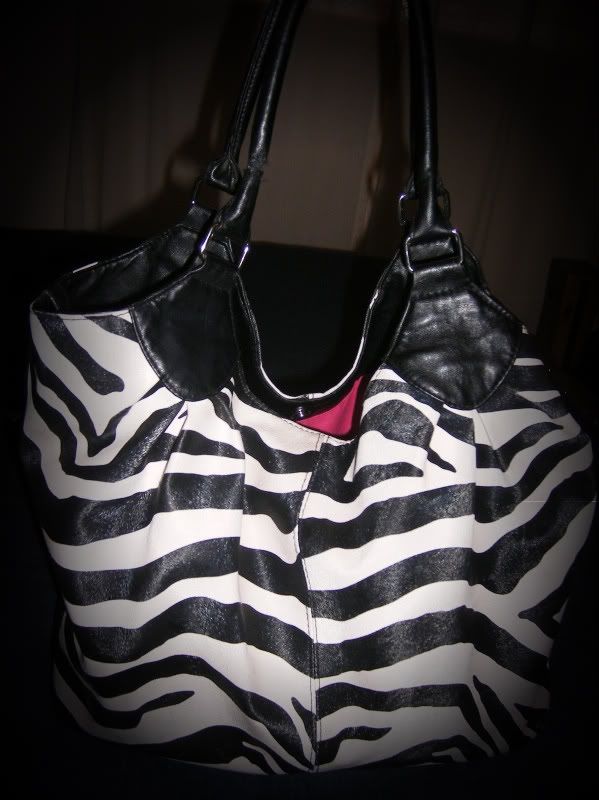 And this is the inside of my purse pre-organization… It's rough, I know.
That is a grocery list floating around in there…
Lots of OLD receipts… etc, etc… OH, see that cute, upside down owl sticker?
That's a letter from my new pen pal friend, Bethani!
Check out her blog here!!
I dumped the entire purse out on my bed…
Collected all the random papers, receipts, loose change and put them away. Meaning NOT back in my purse, but where they're supposed to go.
I do have a matching wallet and check book holder now! Yay!
Which is also part of my denial in purchasing a new purse…
It wouldn't match!!!
NOW, here's a MONEY SAVING tip for you!!!
I always carry a little thing of Tylenol in my purse… The mister seems to develop a headache when we're nowhere close to home, or a store… and inevitably, he or someone else needs a Tylenol.
Instead of carrying a full-size bottle, I purchased one of the small little tube types, and then I just refill it from the full-size bottle.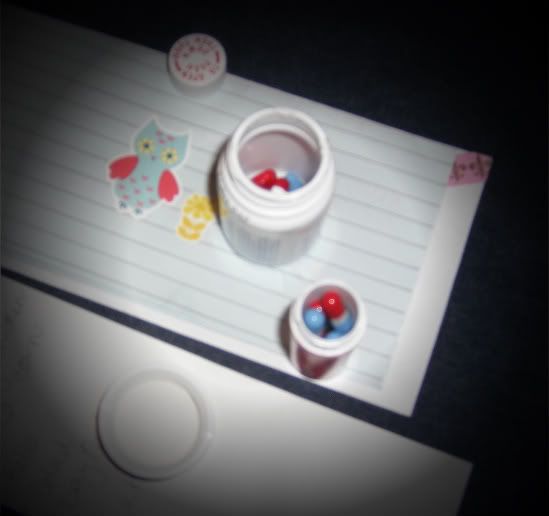 That way I get to save room in my purse, without paying the higher price for the smaller size… 'Cause it's cheaper per pill to buy the larger bottle!
So I refilled my little Tylenol tube…
Cleaned out the inside of my purse… Just shook out the little particles floating around in there… And then put all the necessities back in…
Wallet, checkbook, blank notepad (always needing paper to write on), a couple pens, a mini calendar, chapstick, gum, an extra pony tail holder, etc.
And wallah! Organized purse!!

I'm linking up again to the Sassy Sites' Operation Organization! Click the button to link up your organization endeavors!!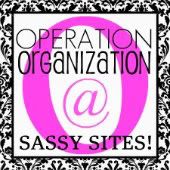 In the meantime… Notice that my purse strap is seriously about to bust in half! Maybe, just maybe it IS time for a new purse.
Any suggestions?? I would love to see some links to some beautiful purses, 'cause I know you ladies have GREAT taste!! 😉
Maybe you can help my find my next purse?
You know I LOVE zebra… and right now I'm loving anything turqouise or pink… SO show me whatcha got!! 🙂
Oh.. And it's gotta be a good sized bag!! Just gotta be.
And check back tomorrow for the Thursday Blog Swap with Miss Jana of Giggles, Glitz and Glam! I'll be posting over on her blog tomorrow as well, and would love for you to drop in and say hi!!
See you then!!