Have I ever mentioned that 13 is my favorite number?!
It was my jersey number for every sport in high school!
(I played volleyball, basketball and did track & field.)
I figured if it was supposed to be unlucky for so many people it had to be lucky for someone! 😉
So… that being said, this has to be a lucky week!!!
Fancy This Fridays Edition #13
FYI: It DOES seem to be my lucky week!
Our offer was accepted on the house that we want!!! 🙂
We're supposed to get a key and be able to start inspection TODAY!!!
Well… Almost sold… haha! 🙂
Um.. And it's nothing like that picture… But it's perfect for us!!!
I am SO excited to become a first time homeowner with my mister!!
Hopefully things go smoothly from here and we can be moving in before too long! You can bet there will be LOTS of home improvement posts!! 🙂
And soon a HUGE checkmark on my 30 Before 30 list!!
Check that out here.
ALSO, I am guest posting over at Vintage Wanna Bee today!!
I'm sharing a fun blanket tutorial, in case you wanna check that out!
So that's my good news of the week!! 🙂
What's yours? Did you fancy up something lovely?
We wanna see!!!
1) Must be your own project
2) Must be linked to that project's specific post within your blog,
3) Grab our party button so others can party too!
4) Share some linky love with the other participants, by visiting and commenting on their projects as well! We ALL love comments!!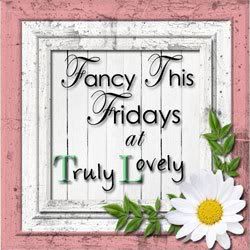 And PLEASE stop back by on Monday to see the lovely link ups that were featured from today!!
Thanks for linking lovelies!