I promised last week to share the Save the Dates that I've been working on… Guess what!? They're done!!
About 3/4 of them are even addressed, stamped and sent out!!!
There's about 40 or so that still need to be addressed and sent, but we're almost completely done with that wedding planning duty! 🙂
I had magnets printed at the print shop in the building where I work.
I think they turned out lovely. And SO me and Mr. M.
We used one of my fave engagement pictures taken by
Treehouse Photography.
I also purchased some square envelopes from the print shop…
Did you know the USPS has a MINIMUM mailing size! They do!
You cannot mail a letter smaller that 5″ by 3″ through the post office.
News to me.. but anyway…
That being the case… I didn't think sticking JUST the magnet in a bigger than I wanted envelope was very classy…
So don't laugh… But my initial thought was this…
I know… Cutting out backing by hand for 125 Save the Dates was NOT my brightest idea.. Luckily I only cut a few before coming to my senses and realizing this would be a perfect SILHOUETTE project!!
I bought a fun frame shape from the online store…
I actually got 4 frame shapes for $0.99 so that was awesome!!
Then I figured out the size I wanted and that four of that size would fit on a page…
This is a screen shot of my page…
Then I used my handy dandy Silhouette to cut out 125 of those shapes in different colors.
I had some trouble getting the correct cutting settings set up…
I used textured scrapbook paper purchased for $5 a book from Wal-Mart.
Since my paper was textured I finally used the Patterned Paper setting and that worked like a charm!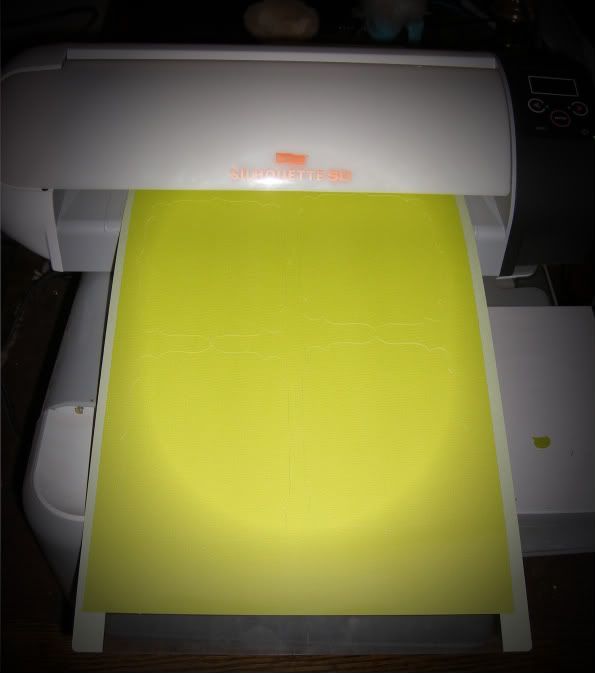 Here you can see the four shapes cut from one sheet of scrapbook paper. To get the paper (the large square sheets) to fit in my Silhouette, I just trimmed them down with scissors.
I used double sided tape to secure the magnet to the backing paper.
And they look much classier with some pretty paper backing, then just stuck in an envelope by themselves. I think anyway…
I know it was extra work to do this project than I could've gotten away with, but this is my wedding!
A one time thing… My thoughts are to add as many extra details and nice touches as I can handle!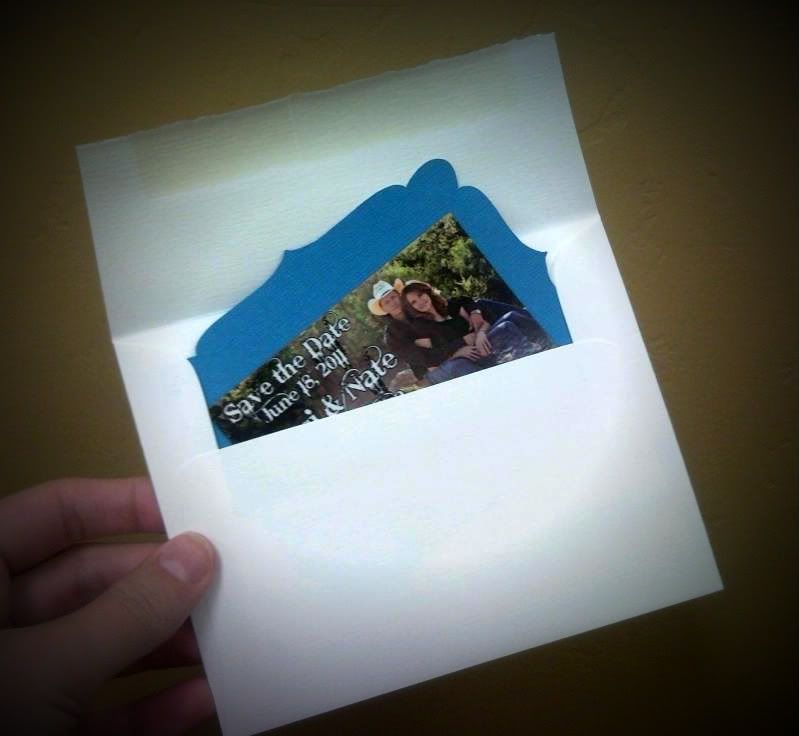 The funny thing is that the blogging world is giving me the inspiration to go ahead and add those extra details… Things to turn a plain ol' project into something extra lovely!
S
o thanks to all you lovelies for helping me go the extra mile! 🙂