March is a HUGE birthday month in our family!
Miss Kayli's birthday is this month, as well as our dad's, Granny's and grandpa's!
And as you'll recall maybe, my niece Corryn.
So every year, I spend around $15 or so on birthday cards, just in this month alone. Now, you could say, "That's easy… Don't buy them a card…"
Over the years, giving cards has kind of become one of my things.
Our sweet Granny always gave handwritten cards.
Either in person or sent them in the mail.
After I moved to college she sent me a card for every holiday.
It really became something I looked forward to when those times rolled around.
I saved almost every single one. I have a box of them that I refer to now and again when I'm really missing her and it makes me so glad I saved them.
SO… I can't just NOT give a card!!
But if you'll remember my darling fiance gifted me with a Silhouette for Christmas…
So this year, I MADE cards!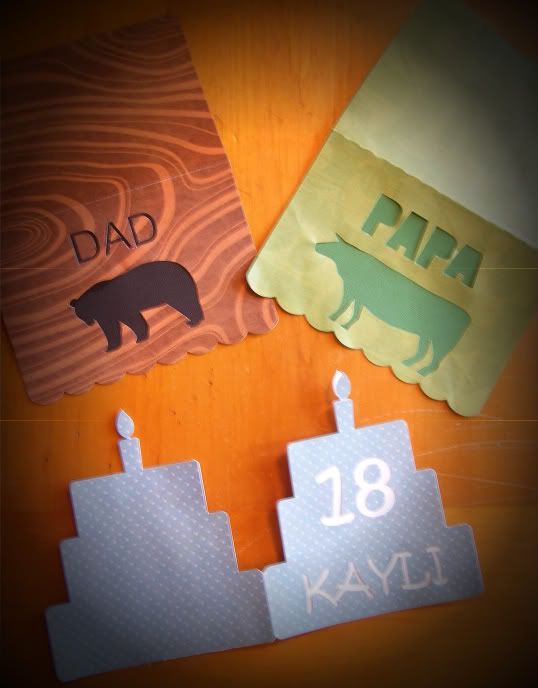 I just used the FREE card shape that came with my Silhouette software for my dad's and papa's (grandpa's) cards. And the FREE cake card shape for Kayli's.
Then I chose a Bear Shape for my dad, 'cause bear hunting is his thing…
And a cow shape for my cowboy papa.
For Kayli's I typed in her name and 18 since it was for her 18th birthday!
It was already in the shape of a cake.
Let the Silhouette do it's thing.
Save the little pieces that are cut out from inside the letters, like A's and 8's…
Then you can glue them on as well.
I used patterned paper for the outside and plain paper for the inside to make the inside lining.
Then I just glued the two together and wallah!
Instant personalized birthday card!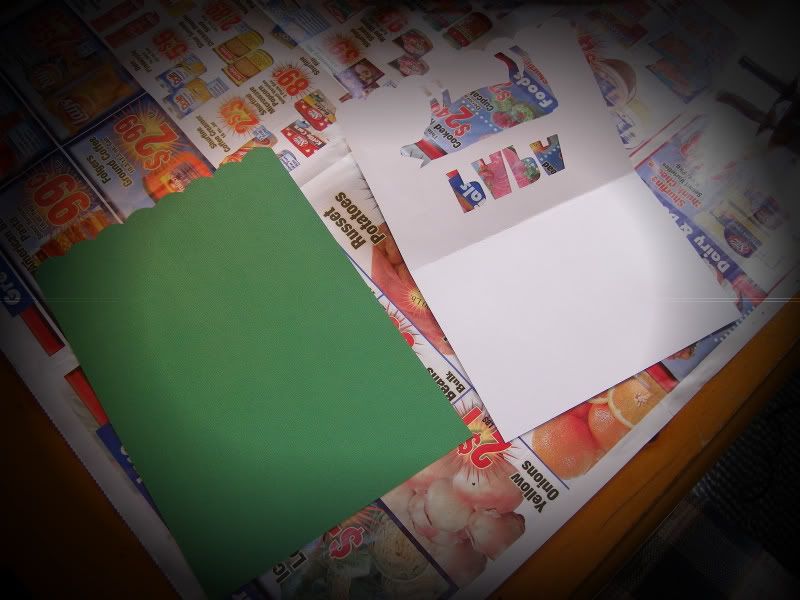 Perfect for the card receiver, since they were made especially for them!
TIP* – One thing I will recommend though…
If you're gluing the plain paper to the patterned paper, use the spray adhesive…
I used normal Mod Podge and I think the spray would've worked better! Definitely going that route next time!!
Happy Birthday Month to Kayli, Dad, Papa, Corryn
And Granny! I bet she had a rocking birthday party in heaven! 🙂