I'd been waiting until I had a really good label project come up to try it out… But since we're STILL waiting for our new house to close, that might take awhile… So I decided to try it out anyway!
Remember this post where I talked about being invited to review an item from CSN Stores?
Well, CSN is the best place to find those hard to find items that you can't find elsewhere… They have EVERYTHING!!
The hardest part of ordering from them was deciding what to order!!
I finally decided on a new DYMO Label Maker and some fun metallic labels!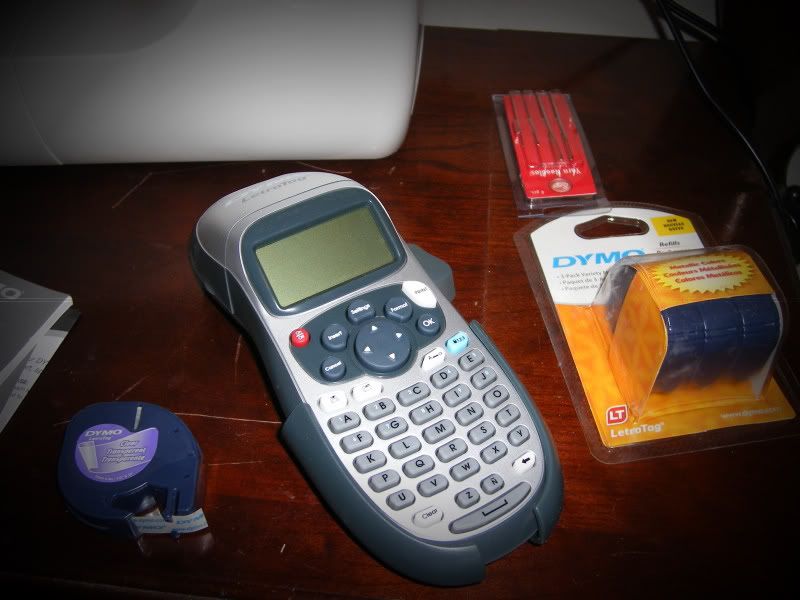 The item shipped quickly and arrived nicely packaged and in perfect condition!
Upon opening it up I found the label maker to be the PERFECT hand held size! It even has a little holder you can mount to the wall!
After we move, that little lovely will have a permanent home in my new craft room! For right now it fits in nicely just chillin' in my craft cave! 😉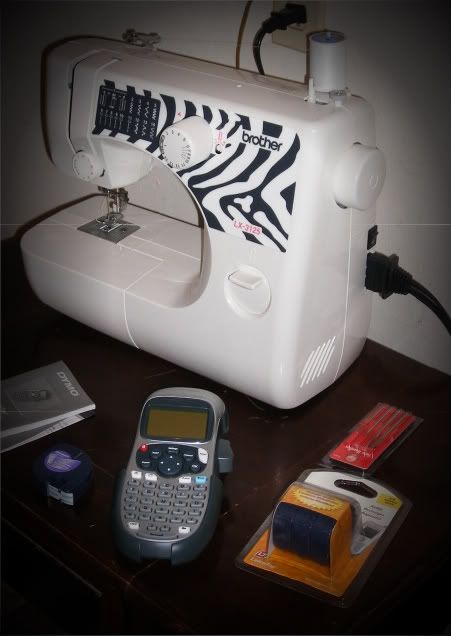 So… Since I didn't have anything DYING for a new label at the moment, I tried out some of their fun fonts and backgrounds on a Truly Lovely label.
*Please pardon the blurry pictures…
I need a better camera I've decided…
But until then I got a little creative with the photo editing over at Photobucket. 😉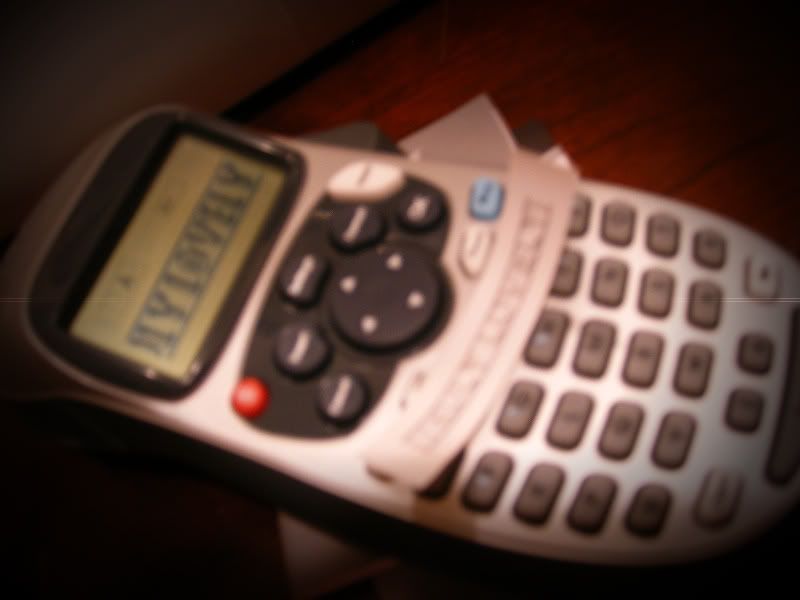 You can see it has a LARGE easy to read screen, and a nice little snip button to cut your label once it's printed!
I used the Shadow Effect and a Banner to get this label, but there's TONS of options to choose from!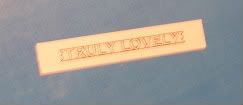 Later in the weekend, my future-father-in-law brought home a bag of Christmas tinsel that he'd had from decorating his office….
It needed to be added to the stash of Christmas decorations in storage…
but FIRST…
How about a NEW LABEL!!!!
In a few seconds, I had a "Christmas Tinsel" label printed and stuck right on the bag, so next year it will be easily identifiable!!
The label cartridges are so easy to pop out and replace!
And they have several colors and styles to choose from!!!
The label maker came with two cartridges, and I also chose the Metallic three pack for fun.
So… My overall review of the DYMO LetraTag Label Maker…
Recommended!
The only downside is like I've mentioned…
It's not an item that you'll use everyday…
Unless you're continually changing the labels on things…
But I digress.
However, it was so handy to have when we needed a small, sticky backed Christmas Tinsel label!! 🙂
Thank you CSN Stores for allowing me to review an item!
Happy shopping lovelies!
*I was not monetarily compensated by CSN Stores for this Review.
The opinion is my own, honest viewpoint.
The only items received was the actual Label Maker and Labels.