15 weeks of Fancy This! Already?
That seems like such a LONG time that went by SO quickly!!
And enjoy every minute of getting to see the amazing creations you ladies show off every week!
Onto the party!! You know the rules…
But if you're new, WELCOME!
We are so glad you're here!! Hope you'll stick around and comment a little…
Fancy This Friday Rules:
1) Must be your own project
2) Must be linked to that project's specific post within your blog,
3) Grab our party button so others can party too!
4) Share some linky love with the other participants, by visiting and commenting on their projects as well! We ALL love comments!!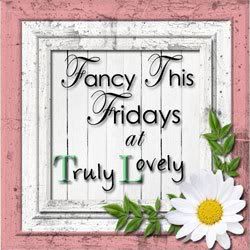 Hope you all had a FANCY week!!!
And as always… Thanks for linking!!!