One of my BESTEST friends
(yes, bestest is a real word when referring to friends),
had a new baby boy recently…
So I had to wrap up her gifts and mail them to her…
She also has an older little boy already…
And the #1 Rule when gift giving to little ones…
You can't give one without the other!!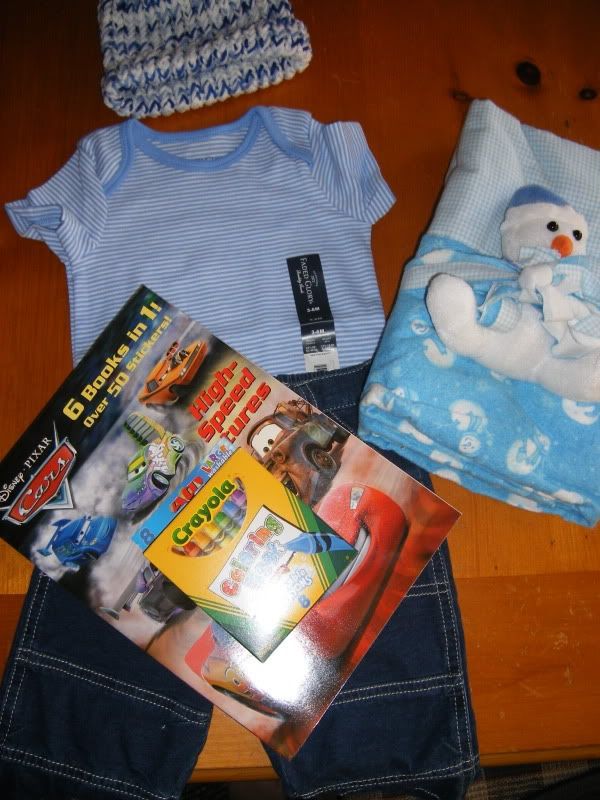 Baby Boy Gifts
They live where it's STILL really cold… So I sent a hand crocheted beanie for the new baby boy… In white and blue. And a matching outfit.
Blue and white onesie with little blue jeans. SO CUTE.
I also sent a baby blanket and stuffed snowman that I won around Christmas from a giveaway over at somewhat simple.
For the big brother… A fun Cars coloring book and crayons!
Even if it's something simple… Like I said…
It's not fair to give one kid and not the other!!
The real fun when mailing a present…
For the big brother's present…
I used my Silhouette SD to cut out a cute gift tag.
I used the free guitar shape and typed his name inside with a fun font, then cut it out of green scrapbook paper.
Screen Shot of Silhouette SD Software

Once it was cut out, I poked a hole in the end of the guitar and attached it to the gift with white ribbon.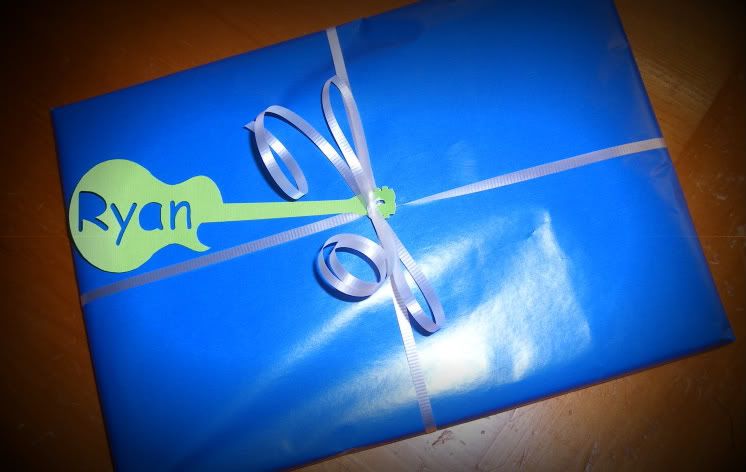 Gift tag using Silhouette SD

For the new little brother, I used the same free card shape that I used to make my March Birthday Cards, and the same font for his name.

Screen Shot of Silhouette Card cutout
I cut the card out of green scrapbook paper and backed his name with blue paper to make it stand out.
I used two-sided tape to attach the blue to the green.
I also cut out a smaller guitar to add to the front of his card.
(Also stuck on with two sided tape)

Silhouette SD Greeting Card
 Then I tied the card, with more white ribbon, to his bigger present.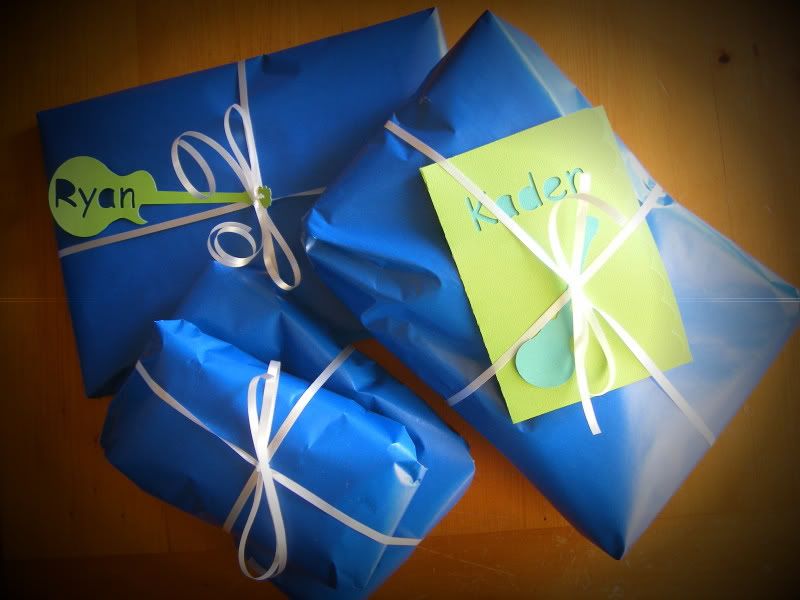 What do you think??
The little guitar shape within the Silhouette software is SO cute!!
There's SO many things you could do with it!!
P.S. I'm linking this project and several others to the
I Love my Crafty Cutter Party
happening over at Serenity Now!
Hope you'll link yours up too!! 🙂