Good Monday afternoon lovelies!!!
I'm a little late in the day getting this posted… But I had some IMPORTANT business to attend to this morning. My mister and I just signed all the papers to close on our house!!!
We should have keys by this afternoon!!!
SO EXCITED!!!
But anyway… It's time for the 20th Edition of Fancy This Features!!!
Since this is EASTER week, we'd love to share some FABULOUS last minute Easter ideas that were linked up on Fancy This Fridays!!!
First,
Georgia of GeorgiaBE The Crafty Side
, whipped up some fabric eggs to display in her home for Easter! Such a pretty picture this makes in her flowers, don't you think?!?
Next,
Kyra from Racks & Mooby
made some Easter Egg speciman art!
Her method is so easy and quick you could whip this up Saturday before Easter and still have a cute decoration!!
Ami from AliLilly
linked up several Easter posts including this fun Easter banner! She says it's too big, but I think it looks awesome!
And finally
Cheryl at Sew Can Do
shared her "Geeky" Panoramic Eggs!! LOVE the PacMan egg!!! 🙂
Hope this gives you some fun Easter ideas for this last week before the Spring Holiday!!!
Here's a button for you lovelies that were featured!
It links right back here so your readers can find you!!!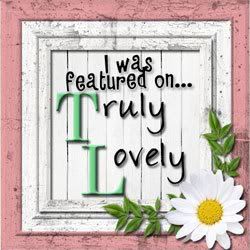 Have a lovely week friends!!!
And thanks to all who linked up this last week at Fancy This Fridays!!!