Did you notice we're getting closer to 200 fans!
Watch close, cause it could happen at anytime!
How about paying a visit to this week's featured link ups from
With Easter only three weeks away…
It was a cheap, but SUPER cute project! And kid friendly too!
Lauren makes the CUTEST wine accessories, like these wine blooms, corks, etc… And throughout the month of April she is donating 100% of her wine bloom proceeds to the Special Olympics!!
Finally, how pretty is this Copper Cuff from the Wandering Jeweler?!?
I currently live in an area consumed with producing copper, so a fun use for copper, couldn't be surpassed! 😉
Thanks for linking lovelies!!
Here's a button for those that were featured! It links right back to this post so your readers will know where to find you!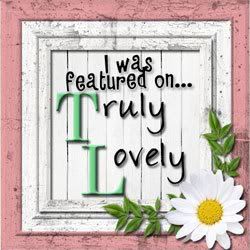 Have a lovely rest of the day!!!
AND PLEASE GO CHECK OUT OUR LOVELY SPONSORS!!!
THANKS!