And Happy April Fools Day!!!
Have you pulled any tricks or been tricked by anyone today??
No tricks here…
Just a few things before we get to this week's party…
We are on the Fence! 🙂
Please click here to vote for Truly Lovely up to once a day!
Thanks in advance!!
We are SO excited for it!!!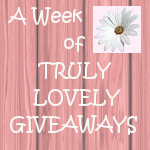 Have you said hi or stopped by Melomomma?
Click her button to see my Guest Post at her blog! 🙂
I also shared a FUN product review from CSN stores this week…
Tomorrow I am Guest Posting for the lovely Bella at Bella Before & After!
Hope you'll stop by and say hi!!!
Also, tomorrow will be the second Saturday Sponsor Spotlight,
And if you're not, we'd love to introduce you to some AWESOME shops, blogs, etc

tomorrow! Hope you'll come back by then!!
NOW IT'S TIME TO PARTY!!!!
Fancy This Friday Rules:
1) Must be YOUR OWN project (we've had a few sharing other people's stuff… That's awesome, but we wanna see what YOU did!)
2) Must be linked to that project's specific post within your blog,
3) Grab our party button so others can party too!
4) Share some linky love with the other participants, by visiting and commenting on their projects as well! We ALL love comments!!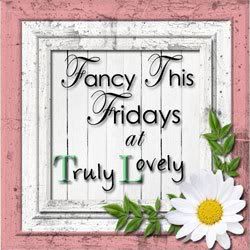 Thanks for linking lovelies!!!
Excited to see the lovely ideas you will share this week!!
Remember, features are on Mondays, so stop by to see if you're idea was Featured on Truly Lovely!