If you are either of these lovelies…
GUESS WHAT
?!?!
You both have a pair of Red or Dead
Tights Please tights
with
YOUR NAMES
on them!!
Random.org
says that this number…
and this number… should win!
And those were YOUR comments… 🙂
So… I guess that means you're the winners!!! 😉
Please email me at:
trulylovely.laney@gmail.com
with your shipping address and I'll get your winnings sent out to you ASAP!!!
Don't be sad if you didn't win… Cause guess what…
I have TWO MORE pair of Tights Please Red or Dead tights to give away through TWITTER!!!
That's right friends… ANOTHER two pairs of tights!!!

I'll announce how you can enter to win those tights soon!!!
In the meantime…
I am giving away $15 credit to my Scentsy site right now on the lovely AliLilly blog to help her celebrate 600 followers!!!
Visit her here to enter to win some Scentsy from me!!!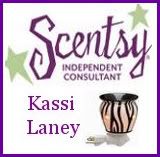 AND please be sure to say hello to this week's Bloggie Bestie, the lovely Teresa from Creative Cowgirl!!! She shared a sweet Feed Bag becomes Shopping Bag tutorial!!!
Oh, and PLEASE vote for us here! 🙂
P.S.
A HUGE THANK YOU
to the
TIGHTS PLEASE
company for allowing me to give away two pair of their tights on my blog!! 🙂 Be sure to visit them if your in the market for tights, stockings, shape wear, etc!! They have a great selection and are great to work with!!!
(*All opinions shared are 100% mine and I was not monetarily compensated by Tights Please for any of they're related posts or mentions.)