Here's hoping you had a wonderful weekend!!!
Mine was CRAZY busy!!!
Had a night out with the girls while my fiancé went out for his bachelor night!
Got lots of wedding stuff done…
Less than TWO weeks to go!!!!
Jerri at Simply Sweet Home!!!
#8 is the winner!!! And that person is…
CONGRATS HANI!!!!
Please email me with your contact information ASAP and I will forward that on to Miss Jerri to claim your winnings!!!
On to the fun features from the Fancy This Fridays link up!!!
Say that three times fast… heehee.
Doesn't it look delicious!!! And so EASY!
SO STINKING CUTE! 🙂
A salad with Snickers in it HAS to be good!!!
Thanks to all the lovelies who entered the Simply Sweet Creations giveaway and who linked up to Fancy This Fridays this last week!!!
Here's a button for you featured ladies! Hope you'll grab one and share it on your blogs!!! 🙂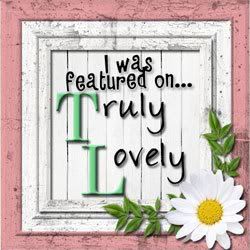 Have a lovely day and a lovely week!!!