Thanks for linking up to Fancy This Fridays lovelies!!! 🙂
Here again is the Fancy This Fridays button.
If you could please display this on your blog sidebar, or on your linky party page, that would be awesome!
Hoping to get the word out there a little more! 🙂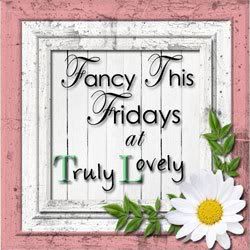 This week's featured projects are…
Check out these AWESOME shirt refashions from Michelle at Polka Dots and Pizza!!!
She's done a ton of shirt makeovers and now has a post sharing them all in one place!
I'm thinking this one is my favorite!!
Click the picture to check them all out, then you can click those links to take you to her tutorials.
Lauren from The BADD Blog shared a fun summertime drink!!!
Cucumber Limeade!!
It sounds delicious and it's sure to impress your summer guests! 😉
And finally I HAD to feature Anita of The Rhinestone Beagle's Homemade Donuts!!
This post reminded me of my Granny who used to make homemade donuts that were SO GOOD!!! 🙂
Here's a featured button for you three lovely ladies!!!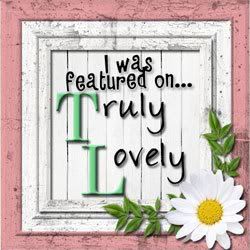 Hope you'll share it on your blogs and maybe even mention that you were featured at Truly Lovely in a blog post sometime… 🙂
We like to spread the bloggie love!
Hope you all have a FABULOUS week!!!