Happy Monday AFTERNOON!
Forgive me for posting late…
Today has been a busy day.
After a busy weekend of course!!!
But it looks like you all were busy, busy bees last week too!
For this week's features..
Here are a few of the ones that really caught my eye!
She shares other posts on the planning and material seeking as well!
While you're there, check out her amazing blog! She writes everything in English AND Dutch!!
And finally… A Father's Day idea for next year…
How creative is this wall art for dad! It celebrates all of the interests of
Each item represents an interest!! SO neat!!!

Here's a featured button for you three lovely ladies!
Hope you'll display it on your own blogs somewhere!
It links right back to this post so your readers will know where to find you!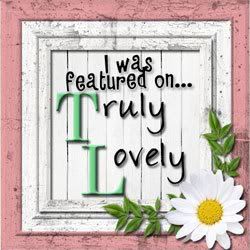 Thanks to everyone who linked up this week!
Excited for next week's link ups as we get closer to Independence Day!
I'm sure the red, white and blue will be flowing soon!