This last week we received a LOVELY blog award!!!
From not one, but TWO LOVELY bloggers!!
So, a HUGE thank you to the lovely…
Alisha from Crafty Brooklyn Army Wife
AND Amanda Dale from The Ivy Cottage
THANKS so much for thinking of us lovelies!!!
I'm supposed to share seven facts about me now… So…
1. I played for the NM girls basketball team in a tournament in Queensland, Australia during the summer of my junior year in high school.
2. I am just over two weeks away from marrying the love of my life!




3. I won third place in the High Jump at my State Track Meet, my senior year of high school! Barely clearing another inch to beat out THREE other girls that tied for fourth!


4. My thesis for my MBA program in college was on preferences for local foods in restaurants. Buy local friends! Support your local economy! 🙂


5. My middle name is Marie. Just like my mom's and my Granny's. If I ever have a little girl, her's will be Marie as well.


6. My favorite food is tacos. I order them everywhere. My fiance teases me that I shouldn't even look at the menu because I already know that I'll order tacos.



7. I was a NM State FFA officer my senior year of high school. I consider that time to be one of the BEST and FUNNEST things I have ever done!



NM State Officer Team 2003-2004
*That's me in lying across the front… haha.
So… that's a little about me… In case you didn't know. haha!
Now to award five lovely bloggers.


The award goes to…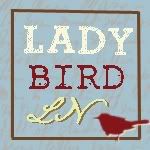 Now it's time to link up to Fancy This Fridays!!!
But before you do… Don't forget TODAY is the LAST day to get entered in the giveaway for a set of earrings from Simple Sweet Creations!!!
Click here to enter!


Fancy This Friday Rules:
1) Must be YOUR OWN project (we've had a few sharing other people's stuff… That's awesome, but we wanna see what YOU did!)
2) Must be linked to that project's specific post within your blog,
3) Grab our party button so others can party too!
4) Share some linky love with the other participants, by visiting and commenting on their projects as well! We ALL love comments!!
(And it would be SUPER COOL of you to say your stopping by from the Truly Lovely or Fancy This Fridays link up!)