Good Monday afternoon all!!!
How was everyone's weekend??
We went roping this weekend in Young, AZ!
What a fun little place it is! You literally have to drive hours into the back mountains of Arizona on dirt roads, and all of the sudden here is this pretty little town! Amazing!
So… This last week we had some really fun links on Fancy This Fridays!!
Did you know we feature some of your lovelies on our Facebook page as well as this features post every week?? If you don't already, you can like us on Facebook to see those!!
Now for this week's features!!!
She even shares how you can (messily 😉 make some too!
Thanks to all who shared their fancies with us this week!!!
Can't wait to see what you all come up with next time!! 🙂
Here's a featured button for you three ladies!!
And if your project was featured on our Facebook page, feel free to grab a featured button as well!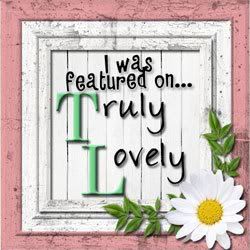 Have a lovely week friends!!!