Happy Friday Lovelies!!!
I am at the County Fair today!! And the rest of this weekend actually!
Lots of fun happenings going on over there! My niece is showing and selling her first lamb!
Miss Kayli is coming home from school for the weekend to help and visit…
And I'd be willing to bet it's super HOT.
My plan is to really take some good pictures with my poor ol point and shoot camera…
*Birthday coming up, hint, hint*
Really sell some Scentsy!!!
My Scentsy Booth from last year!
And have a good time with the family.
My hubs will be roping at HIS home county fair so it'll just be me this weekend.
So while I'm away, link up your lovelies so I can browse through your AWESOMEness when I come back, eh?
Time for some Fancy This Fridays…
Fancy This Fridays Party Rules!!!
1) Must be YOUR OWN project (we've had a few sharing other people's stuff… That's awesome, but we wanna see what YOU did!)
2) Must be linked to that project's specific post within your blog,
3) Grab our party button so others can party too!
4) Share some linky love with the other participants, by visiting and commenting on their projects as well! We ALL love comments!!
(And it would be SUPER COOL of you to say your stopping by from the Truly Lovely or Fancy This Fridays link up!)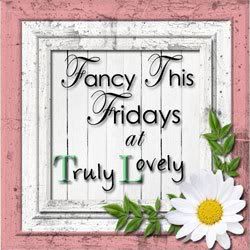 When you're all finished linking… You can find us
here, here and here!!!
Thanks for stopping by Truly Lovely today!! We LOVE having you over! 🙂