Hosting Fancy This Fridays really puts how quickly the weeks fly by into perspective for us!
It's already time for the
weekly features #41
!!!
I love Halloween!
And decorating for Halloween is one of my favorite things!
She used LACE to make the spider webs and spray painted embroidery hoops! LOVE it!
AND speaking of wreaths… How fun is this Duke wreath created by Mel at The Crafty Scientist for her sister's college apartment! I think Kayli needs an NMSU wreath, don't you!? 🙂
Here's a featured button for you lovely ladies!!!
Please grab a button if you were featured on the
Facebook page
as well! 🙂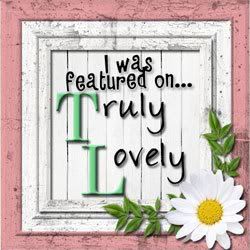 Thanks for linking dolls!!!
And thanks for all of the votes at The Picket Fence!
Just clicking on the button counts as your vote, so if you wanna vote again today… 🙂
You can vote once a day!
Thanks also for all the sweet comments on my wedding photo!
You are the SWEETEST bloggie friends ever! 🙂
Have a FABULOUS week!!!