Oh my lovelies!
The link up this Friday… AH-MAZING!
The Holiday posts are out in full force!!!
I had SO much trouble picking which links to feature this week!
There were SO many great ideas!!!
So, let's get to it, shall we?!?
Loving the bright colors and the whimsical feel!
Emily of Nap Time Creations enlisted the help of her cute kiddos for this one!
Gotta love a pair of blogging sisters, yes!?!?!
And last but not least… How cute and fun are these wooden present decorations!?!?
Kaysi from Keep it Simple shares both the Christmas version and a Birthday version!!
Thanks to everyone who linked up this last week! AND thank you so much for your sweet comments on my I'm blank because post! 🙂 You all are truly the best!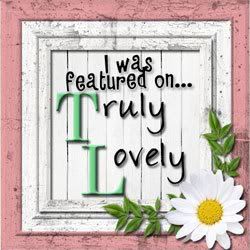 Here's a featured button for you four lovelies featured above!