So we've made it past the deadline for the Blog Critique Party!
I've already received several emails from bloggers completing their critiques and what not.
Excited to hear about improvements already being made to the blogs of some participants!!
I do

acknowledge

we had a few issues this first time around…
1. When I was sending out emails a few blog names were linked incorrectly because my email was keeping the link from the previous email… If that makes sense. I know how to fix that now by the way!
Apologies if that affected you during your critique!
2. A few of the blog critique partner emails I sent out went to Spam folders… Again, sorry about that! Hopefully I'm not considered spam in your inbox any longer!
BUT other than those few mishaps, I feel like it was a success!!!
Things we learned from critiques of Truly Lovely…
1. We need to watermark our photos. We didn't up until yesterday but they are being watermarked now!
(I'm loving the watermark font Kayli chose, aren't you?!?)
This makes sense in this new age of Pinterest where a watermark can help people see right away where the idea came from!
2. So the blog IS Truly Lovely with the LANEY SISTERS. Which is more than just Kassi. We had already mentioned that Kayli would be posting more and she is… Again, see yesterday's post.
But it was interesting to have one of our critiquers notice that she wasn't posting much on a blog that's supposed to be by both of us. So we're working on that!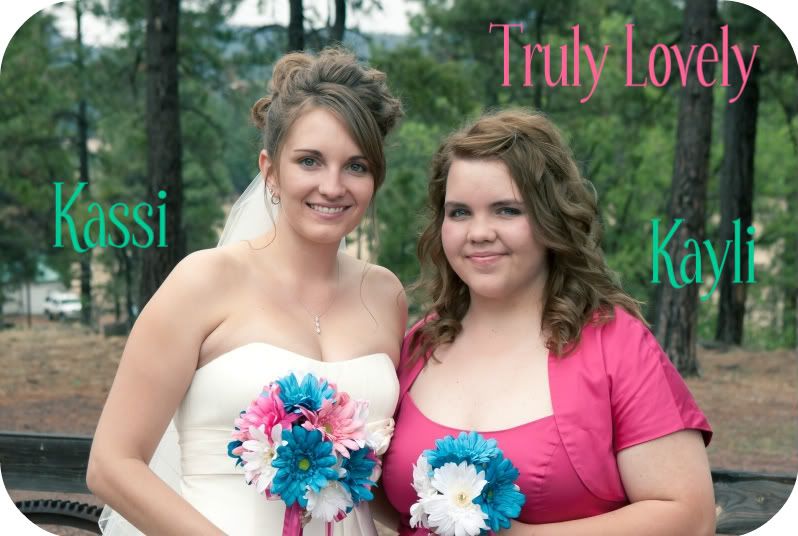 3. We're considering a redesign of our header at least…
We love our background, but maybe it's time for a fresh look! Yesterday I posed the question on Facebook,
"
Things we noticed on blogs that we critiqued…
1. It's a simple change to make your blog mobile phone ready so that it looks better when opened on a smartphone. It's a simple settings edit under the design tab of blogger.

2. There are a few simple HTML changes you can make to clean up the look of your blog… Like centering your header, cleaning up your sidebar…. If you need help with those SIMPLE things (I'm NOT an expert by any means), let me know! I'd be glad to help! 😉


Now it's your turn.
Below we would LOVE if you'd share a post on what you learned and shared through this critique party!
If not a full post we would love to hear what you thought below in the comments.
Also, overall how did you feel about the party?
Should we do this again sometime?
If you weren't able to participate this time around would you like to in the future?


Thanks to everyone who joined in and made this a successful, learning experience!