First off,
Happy Martin Luther King Jr. Day
!
Here's hoping you have the day off to do something awesome! 🙂
I don't… I'm at work… But I do have some awesome-ness to share with you all today!
The winner has been sent an email. If she doesn't reply within 48 hours a new one will be drawn…
So click over to see if it was you, then check your email!!! 😉
Secondly, today is the last day to join in our Blog Critique Party!
Partners will be made and sent out tomorrow via email, so if you have joined be expecting those tomorrow sometime! 😉
I can think up all kinds of fun treats to top with this marshmallow topping from Katie at
Punkin Heads and Doodaloos
! It sounds so yummy! She suggests cupcakes and hot cocoa, but what about dipping fruit, or smashed between two cookies, or as a whoopie pie middle!?! Oh, the possibilities…. 😉
I've been trying to do more sewing lately, and this NO PATTERN dress from Jos at
Sew, Cook, Laugh & Live
sounds like it would be easy enough to make…
Here's a Featured button for you lovelies featured above.
Hope you'll take a second to add it to your blog somewhere…
We don't mind if you show it off…. *wink wink*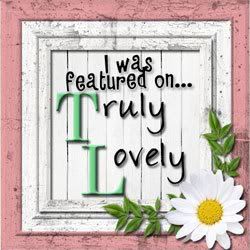 Thanks to everyone who linked with us here at Fancy This Fridays this last week!