We've got BIG plans for the weekend!
Kayli will be here this afternoon and starting tonight we're going to paint my living room!
Here are a few befores for your viewing pleasure… 🙂
I've been debating on what curtains I want all week… Grommet or clip…
Any opinions? Anyone know a great place to buy super long curtains that I might not have come across in days of searching the Internet? If so, PLEASE share!!!
Those are my Halloween decorations… Obviously these are October pictures.
Or even a great place to buy western-ish fabric??? Anyone???
Hopefully I have some fabulous after photos to show you sometime soon! 🙂
Until then, we wanna see what you've been up to!
Fancy This Fridays Party Rules!!!
1. Please link directly to the project post on your blog.
Not the blog itself.
2. Please link only your OWN posts.
We prefer to see what YOU have been up to… not someone random.
3. Please grab a button and display it
somewhere on your blog.
On your sidebar, on your posts, on your linky party page.
We aren't picky!
4. We would LOVE if you would comment on at least one other link.
Just pop over and say "Hello, coming by from Truly Lovely", or something more clever… You know. 😉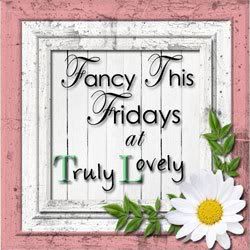 Thanks for linking lovelies!!!
By the way… Looking for a fun place to share YOUR blog button??
We're taking February sponsors RIGHT now!
Large ads are sold out, so act fast for the medium and small spaces! 🙂