Hello lovelies!
I've mentioned a time or two that I'm a member of CrowdTap… For more details check out this post. But for now, if you're not a member… run, don't walk over to this link and sign up!!
Why? Because it's CrowdTap and Old Navy that we get to thank for our fun NEW Spring dresses!
This time around I wasn't able to make it into an Old Navy store… SO I looked and looked online, chose my fave dresses and sent Kayli and her friend, Whitney, to Old Navy to make the final decision. 🙂
While at work one afternoon I received a cell phone video of every dress in the store…  Kayli and Whitney toured around showing me all the dresses I had to choose from! I'm so sad it turned out way too grainy to post, cause that would've been fun… But thanks to my sister and her friend we narrowed it down to these two for my dress.
You can see the one I chose. 🙂 I love it! This Floral Chiffon dress in Blue Oracle is fitted in the waste at just the right spot!
The fluttery fabric around the neckline and sleeves adds a fun feminine and whimsical touch.
Plus… It's SO comfy! Everything a dress should be!
 For Kayli's dress… She narrowed her choice down to this Crepe Tie-Belt Dress in Sea Salt. Then of course sent me a phone picture… Cause you always need a sister's opinion. 🙂
That's Kayli's friend Whitney by the way. Not some random girl watching her in Old Navy… haha.
And yes, she's wearing her boots… Girl sports them everywhere. 🙂 Love it!
There's a family wedding coming up in April that I can't wait to wear my new dress to!!! I'm thinking I need a cute cardigan and a wide belt… Then I'll have myself the perfect spring outfit!
So, what do you think? Are you in the market for a spring dress? 
Happy shopping lovelies!!!
 We received dresses from Old Navy and CrowdTap as part of their Get Dolled Up In Old Navy Dresses Campaign.
The opinions in this post are our own.
Linking this to these fun parties! You should stop by!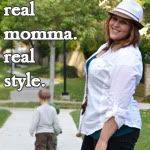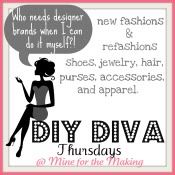 P.S. I'm guest posting over at Rags to Stitches today with a brand new tutorial!
Hope you'll come visit! 😉