"Things you should know if we're gonna be BFF…"
You make a list of things about yourself others should know if you're going to be

bloggie BFFs. So of course… I couldn't resist! 🙂
Here's my list of things you should know about ME!

Me, in my new Scentsy Shirt! I sell Scentsy FYI! 🙂

I'm drawn to zebra print… I have a zebra print purse, wallet, and some jewelry… I wish I had a room to decorate in zebra… But that might be a little much.

I love using dots… Alot… Can you tell…?

I'm currently in the midst of planning my summer wedding. And I'm obsessed with all things wedding because of it. Like the wedding shows on WE and Style. I could watch them all day. Too bad they're usually re-runs.

If I don't paint my nails I tend to pick at them… Not really bite them… But mess with them until they look all messed up… Bad habit, I know.
I hate folding laundry… A basket of unfolded laundry has been known to sit in my bedroom floor for days and days.

I'm SO excited for Santa Claus, the Easter Bunny, Tooth Fairy… and all that fun stuff with my kids someday! It's super high on my list of future motherhood items!

I LOVE Christmas lights. My fiance laughs at me because I keep begging to go to Light Parades. Or to drive around and look at lights! I can't wait to have my own house to light up for Christmas!!

I've known my fiance since we were little kids. We met when we were about 10 or 11 and were pen pals for a few years sending letters and school pictures. We reconnected in college and the rest is history! 🙂 I still have one of the letters and pictures he sent to me, btw.

I love horses and riding. My fiance is teaching me to heel… Hopefully we can rope as a team someday! NFR 2020 here we come… 😉
So there you have it… A few things to know about Kassi! To link up your list visit Little Miss Momma's Blog here!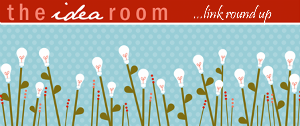 You can link up here at Vintage Wanna Bee ALSO!! 🙂