Hello Monday! And hello lovelies!!!
It's that time again! Another Fancy This Fridays feature post! If you missed the awesome link ups, click here to see all of them…
This week I HAVE to feature this adorable bedroom redo from Alissa at Rags to Stitches Boutique. After seeing it and reading her painting tips I literally went out and bought some Glidden paint testers, then Glidden paint to transform our guest room! 🙂 So thanks Alissa!!!
They turned out so pretty!!!
And finally, how adorable is this Strawberry Vanilla dress from Blooms and Bugs!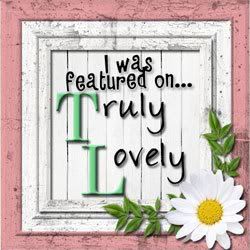 Here's a featured button for you ladies! Hope you'll share it on your own blogs! It links right back to this post, so your readers will know where to find you!
Thanks to all you linked last week! Can't wait to see what you fancy up this week!!!
Oh and heads up! I've got another Granny recipe to share tomorrow! 🙂