I've shared with you before that I am making rope vases for my wedding centerpieces.
But in honor of Earth Day tomorrow…
I want to re-share the idea with you… with a better explanation of how I actually make them.
First, check out this HUGE pile of old team roping ropes.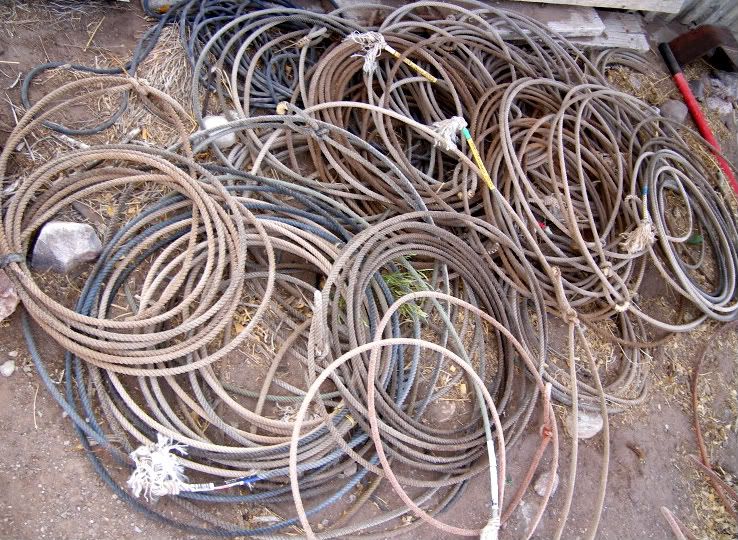 This is what becomes of them once they've reached the end of their useful life.
Before you would've seen them in use by this guy, my fiance…
Like this… He's a heeler, and a pretty awesome one if I do say so myself! 😉
But once his ropes have been used several times they become too soft and pliable to stand up as a heel rope and they get discarded to the retirement pile in the backyard.
Again, in honor of Earth day…
I've discovered several ways to recycle and reuse these poor old discarded ropes. One way, that I've been doing alot lately since our wedding is less than two months away…
The ones discarded by my fiance are perfect!
Since they've become soft that makes them easier to shape into something new and once again loveable!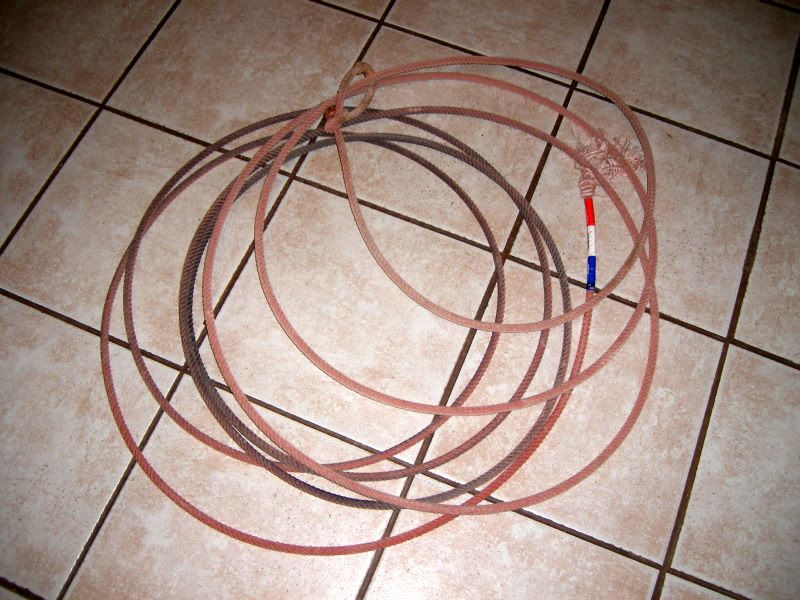 I picked one out of the pile with a pink tint to it so my vase will look slightly pink as well.
First thing to do is cut off the strings at the end of the rope, right below the bottom knot.
The knot will be used to start the vase.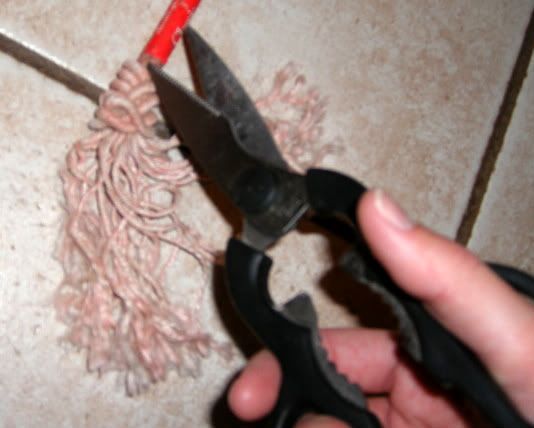 To make the vase, I use a wood burner to melt the rope to itself.
You can see I wear leather gloves to protect my hands from the heat of the wood burner.
I also put newspaper down to protect my work surface from drips, etc.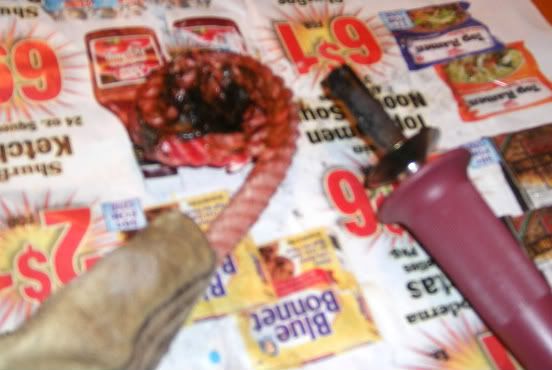 I start by coiling the rope around the end knot and melting it together, like so…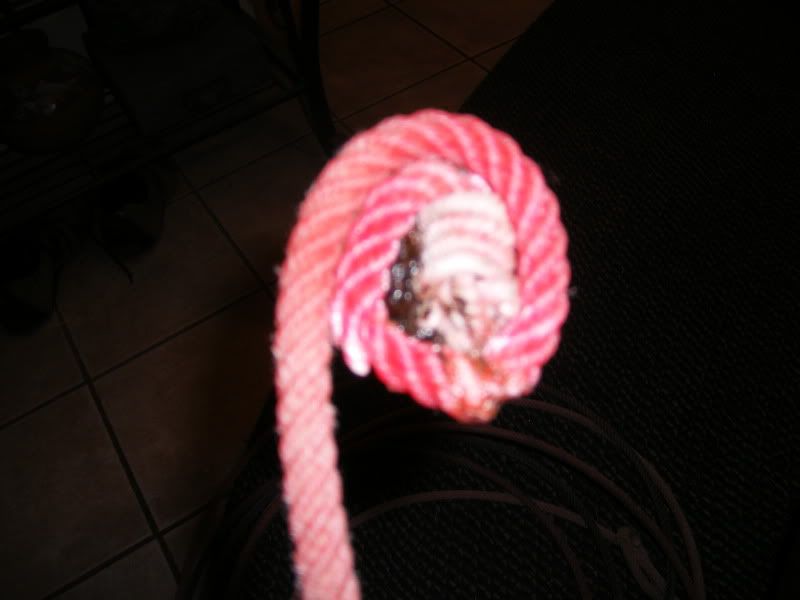 Continue coiling the rope around itself, melting as you go.
Once you have the base the size you want it to be you can start coiling upward to form the sides of the vase.
Now it's up to you how your vase will be shaped.
It all depends on how you melt the rope as you go up.
Once I come to the end of my rope (no pun intended…haha), I simply hot glued the loop I left at the other end of the rope to the side of the vase for a fun look.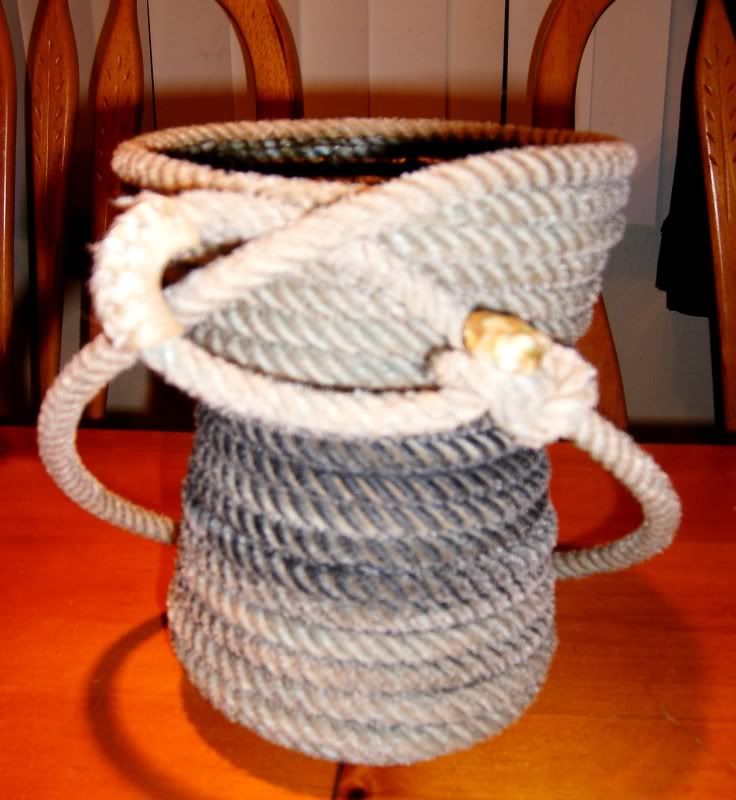 So that's how those old, no longer loved retired team ropes become a once again loved rustic/western home decoration, or wedding centerpiece.
Recycled and reused!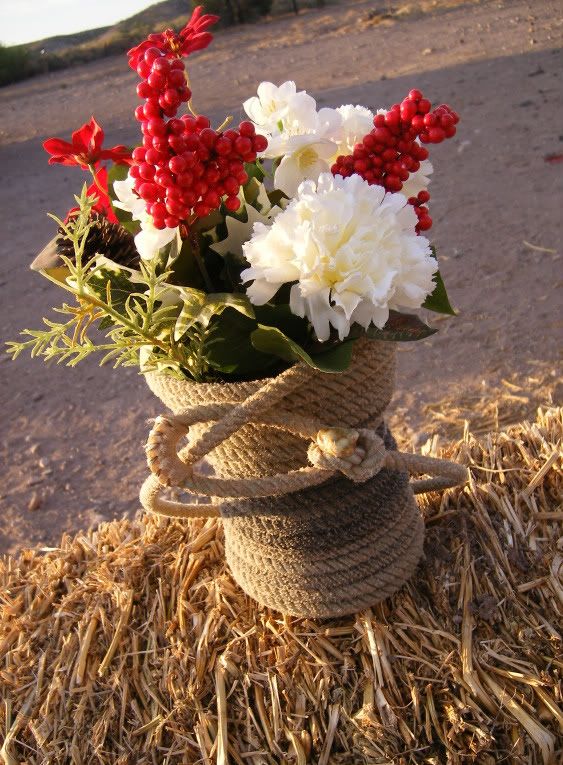 I'm linking this up to these awesome linky parties!
Hope you'll check them out and link up too!