Hello pretty friends!
Or handsome as the case may be… But I'm almost postive the pretty weighs out. 😉
We are super excited to introduce you to the lovely…
I came across her blog several months ago and just ADORE the fun posts she shares about Lil Bit and her brothers (Jessica is their nanny!), trips with her hubs, Brad, and the most beautiful photographs of everyday life!
She's sharing a yummy icing recipe with us today!
Take it away Jessica!!!
hey there, truly lovely fans! i'm jessica and i blog over at morrison lane. i was also raised on morrison lane, hence the name of the blog. yeah, i'm creative like that. also my last name was morrison until last year when i got married. confused yet? me too!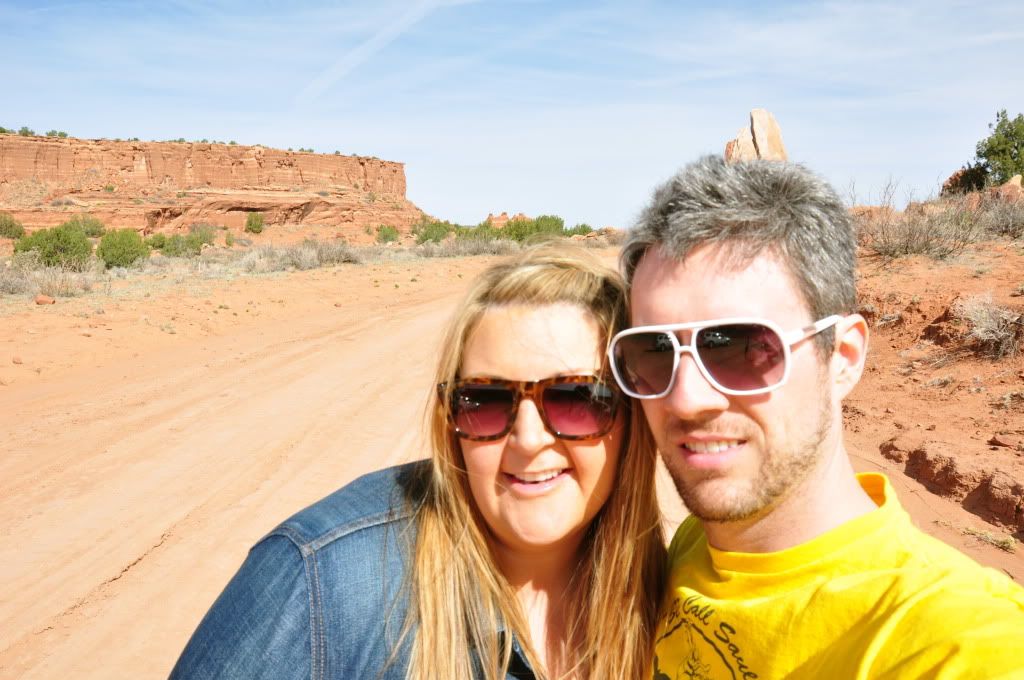 i am truly (lovely and)<—i'm cracking myself up! thrilled to be writing here today and getting to meet some new friends.  you know what they say, any friend of truly lovely is a friend of morrison lane…they say that, right? (Kassi here: If they don't they TOTALLY should) 😉
after STRUGGLING to come up with something great and impressive to share with you all, the best thing i could come up with was something i just discovered monday! a sugar free and delicious recipe for icing! oh yeah! so that way when you decide to leave just a little icing left in the bowl for, perhaps, a few spoonfuls or ten, you are still all healthy and sugar free. and who doesn't love that?

monday was my mom's birthday and birthdays require a homemade cake in my book, so i had to put my chef hat on and get to work. after making a strawberry cake with the help of lil bit (p.s. i'm a full time nanny for a profession and i often have lil bit in tow, she has twin brothers but they are way to busy with kindergarten to hang out with the likes of me) and managing not to drop anything extra in the cake like egg shells or measuring spoons…two year old help, not so helpful…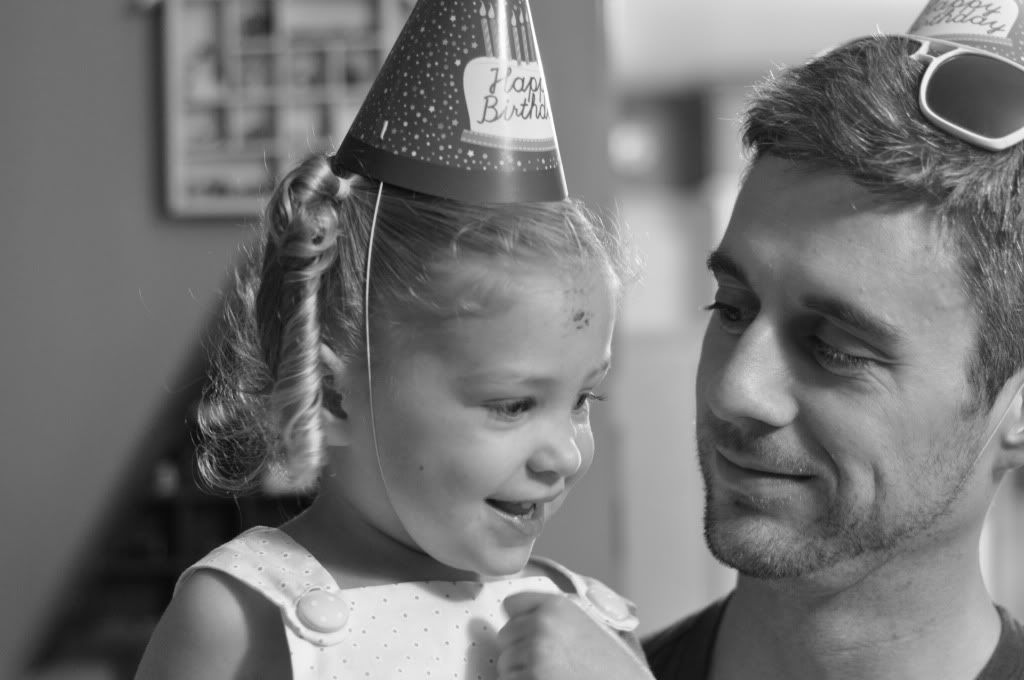 that's my cute husband and lil bit.
twas time for the icing. here's what i did.
whipped icing recipe:
1 tub of cool whip
1 block of cream cheese (i said sugar free, not fat free)
2 tsp truvia
mix together until smooth
refrigerate for about ten minutes to cool the icing and let it set
ice your cake
eat
my mom does minnie pearl impersonations, so i thought we would get all crazy and try to put a minnie pearl hat on the cake. i figured if it turned out terrible, i could blame it on the two year old! i liked it, so i took full credit.

try the icing, especially if you like icing that's not so sweet and more of a whipped icing than a sugar icing.
it was delicious and perfect topping for the strawberry cake, i thought.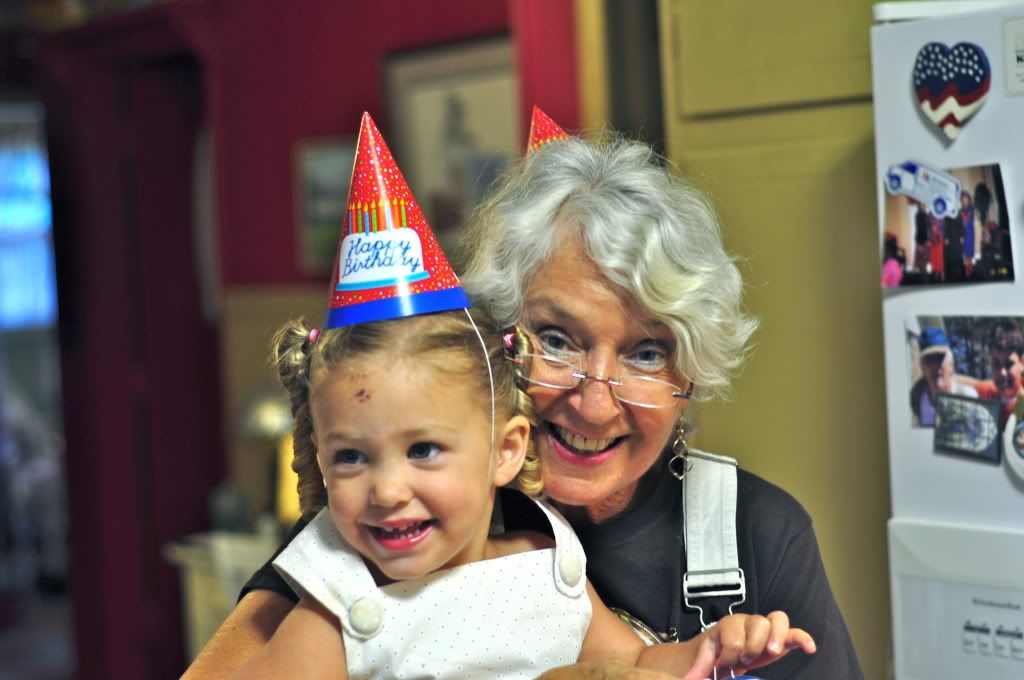 thanks again truly lovely ladies for being my bff today, i am truly truly honored.
and let me know if you try the icing friends…it yuuuummmm-o!
Sounds yummy, right?!? Our thanks to Jessica for blog swapping with me today!
(I'm over at her place RIGHT now! Come visit, yes!?!)
Isn't Lil Bit just the cutest!
Enjoy you're sweet treats today peeps!